Best 1 bay NAS-
Synology - Qnap

2018

Best for Plex, Surveillance, Performance, Connectivity, Energy saving, Warranty, Transcoding
Best 1 bay NAS for Performance
| | | | | |
| --- | --- | --- | --- | --- |
| | | | | |
| TS112P | DS119j | EDS14 | TS128 | DS118 |
| £149.00 | £82.00 | | | £137.00 |
| 512MB Flash | | 4 GB eMMC Flash | 4 GB eMMC | |
| Alpine AL-212 2-core 1.7 GHz | Marvell Armada 3700 Dual Core 800 MHz 64-bit | Marvell Armada 370 1.2 GHz | ARM® v7 1.1 GHz Dual-core | Realtek Quad RTD1296 |
| 1GB DDR3 | 256MB | 512 MB DDR3 | 1GB | 1 GB DDR4 |
Best 1 bay NAS for Connectivity
| | | | | |
| --- | --- | --- | --- | --- |
| | | | | |
| TS112P | DS119j | EDS14 | TS128 | DS118 |
| | | | | |
| 1xLAN | 1xLAN | 2xLAN | 1xLAN | 1xLAN |
| | 2x USB 2.0 | 1x USB 2.0 | 1x USB 2.0 | |
| | | 1x USB 3.0 | 1x USB 3.0 | 2x USB 3.0 |
| | | SD Card Slot | SD Card Slot | |
Best 1 bay NAS for Expansion
| | | | | |
| --- | --- | --- | --- | --- |
| | | | | |
| TS112P | DS119j | EDS14 | TS128 | DS118 |
| £149.00 | £82.00 | | | £137.00 |
| expand drive size only | expand drive size only | expand drive size only | expand drive size only | expand drive size only |
| | | | SD Card Slot | |
Best 1 bay NAS for Power Consumption and noise
TS112P
DS119j
EDS14
TS128
DS118
16.9 dB(A)
silent
15.7 dB(A)
16.7 dB(A)
11.62 W (Access)
7.29 W (HDD Hibernation)
10.04 W (Access)
5.01 W (HDD Hibernation)
8.96 W (Access)
5.03 W (HDD Hibernation)
9.4 W (Access)
4.22 W (HDD Hibernation)
DC output
Best 1 bay NAS functionality
| | | | | |
| --- | --- | --- | --- | --- |
| | | | | |
| TS112P | DS119j | EDS14 | TS128 | DS118 |
| | | -20˚C to 50˚C | | |
| | 24/7 surveillance center | 24/7 surveillance center | | Download Android Apps |
| DLNA | DLNA | DLNA | Stream DLNA | |
| File/backup center | File/backup center | support for mobile 3G 4G | 24/7 download center | Transcode 4K un FULL HD |
Best 1 bay NAS for Speed
| | | | | |
| --- | --- | --- | --- | --- |
| | | | | |
| TS112P | DS119j | EDS14 | TS128 | DS118 |
| | | | | |
| 112 MB/s write | 108 MB/s Writing | 50.58 MB/s write | 69 MB/s write | 112.65 MB/s write |
| 112 MB/s read | 112 MB/s Read | 111.94 MB/s read | 101 MB/s read | 113.04 MB/s read |
| | | | | |
| | | | | |
Best 1 bay NAS for PLEX
Best 1 bay NAS for shared folders
| | | | | |
| --- | --- | --- | --- | --- |
| | | | | |
| TS112P | DS119j | EDS14 | TS128 | DS118 |
| folders 256 | 256 | 32 | 128 | 256 |
| Maximum Groups 512 | 128 | 64 | 128 | 256 |
| Maximum User Accounts 4096 | 512 | 128 | 600 | 2048 |
Best 1 bay NAS for Surveillance
| | | | | |
| --- | --- | --- | --- | --- |
| | | | | |
| TS112P | DS119j | EDS14 | TS128 | DS118 |
| Maximum IP cam 25 | Maximum IP cam 5 | Maximum IP cam 5 | Maximum IP cam 8 | Maximum IP cam 15 |
| 2 Free License | 2 Free License | 2 Free License | 2 Free License | 2 Free License |
| | 150 FPS @ 720p (1280x720) | | | |
Best 1 bay NAS for Streaming video resolution
How and where do I sign up for Plex? How much does Plex Cost?
The Plex Application for your NAS, Mac, PC, Android device is free and available in the NAS App store, iTunes and Google Playstore at no additional cost. Though the free apps, serving as an excellent introduction, will soon feel limited and we advise that if you upgrade to the Plex Pass subscription service for vastly improved options and add-ons. To begin setting up your Plex Media Server, you will need to head over to Plex and set up your account (use the below link) so you can have all your movie, TV show, music, and photo collections at your fingertips. Anywhere you go, on the devices you love.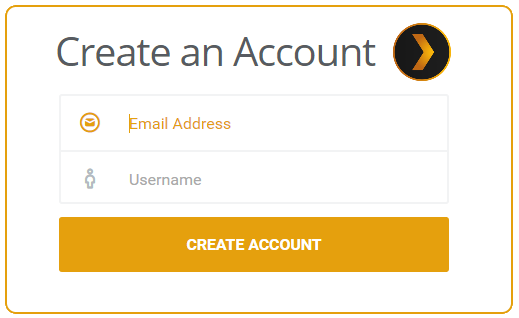 If however you wish to skip straight to the good stuff and set up your Plex Pass Membership immediately so you can get your Plex Media Server at 100%, use the link below to take walk you through setting up your Plex Pass today!