P

lex

M

edia

S

erver and your QNAP NAS
What is a Plex Media Server and which QNAP NAS do I need?



In this age of Netflix, Prime and Now TV, having ready access to your media is paramount. Long gone is the age of VHS, the space being taken up by DVD and the cost of Blu-ray. These days we want access to our media on our TV, on our ipad and our phones anywhere in the world. A number of big names in media streaming have popped up over the years but currently the most popular and recommended means to share your media is

via Plex.

Plex gives you the ability to not only access your TV, Movies, pictures and music. But also to create custom playlists, keep track of what you have and haven't watched, Download descriptions and thumbnails and most importantly of all, distribute your media who and whatever you choose!



P

lex, 1080p Output and Trancoding


The first step to consider when starting your Plex MEDIA Server, is choosing where it is going to live. A popular choice for this is of course a NAS populated with NAS Hard Drives. A NAS, or network Attached Storage device, is a Hard Drive enclosure that can hold anything from 1 to 24 Hard Drives (depending on the unit you choose) and lets you access the contents of the device anywhere in the world. With this there are the security and permissions that you would expect in this highly data sensitive age and it makes housing your Plex Media Server on a QNAP NAS an excellent idea. But which one? QNAP are one of the leading and most popular NAS providers worldwide and their range featuring small 1-Bay NAS devices that can support low level Plex support all the way up to giant Xeon CPU and multibuy solutions that run Plex Media Servers for groups of users at any one time.






The main factor to remember when it comes to buying your first QNAP Plex Media Server is about transcoding. If all you want to do is access your media at home on your local network, you will mostly be ok with simple DLNA (Digital Living Network Alliance) connectivity. However most users find DLNA media streaming very limited and with little or no external access to your media without extra plug-ins or 3rd party apps, you will find that a Plex Media Server on your NAS will provide excellent access to your data both inside and outside the home. That said, there are many, many different file types out there and some devices will not play the formats of others (such as .mkv .mp4a or .MTS) and in order for the destination device to play the file, it will need to be re-encoded (or Transcoded) into a format that the device can play (such as .avi .wmv or .mp3). The NAS will perform this task within the Plex Application, but this can require mid to high end hardware once you wish to transcode 720p and 1080p. So when thinking about the right QNAP NAS for your QNAP Plex Media Server NAS, make sure you select one with the right hardware to play the level of media you want.

How to choose the right NAS for a

P

lex

M

edia

S

erver - Which CPU?





So now you know about Plex Media Server and Transcoding. Now the most important bit… the Hardware. Just because a NAS is expensive, doesn't mean it is suitable for your perfect, 1080p Plex NAS server. A number of factors effect a Network Attached Storage unit's ability to comfortably run a Plex Server, from Memory and Manufacturer to software and Plugins. However the most important factory of all is the CPU. The processor of the NAS device is important because within its coding, it will have its own strength and weaknesses in the field of transcoding.


Typically NAS units use one of three kinds of CPU.

An x86 Processor – A high end chip that (if more than 2.0Ghz in frequency and dual/quad cores) will be able to handle transcoding with relative ease across all your Plex enabled devices all the way upto 1080p High Definition and is even popping up in 4K UHD Devices. These are typically found in the majority of QNAP and higher end Synology devices.

An ARM Processor – These are less proficient than the x86 chip and will struggle transcoding at 1080p and may even have difficulty at 720p High Definition. These are typically found in home and small business units (Synology 2 BAY units, as well as WD My Cloud and Seagate NAS). However they are still a very prominent CPU and an excellent NAS processor in general.

A PPC (Power PC) Processor – Very much the lower end of the spectrum. These Processors are not particularly capable of any kind of real-time transcoding and will struggle to give you the optimal output via your Plex Media Server to your Network Enabled Device. We generally do not recommend them for in a Plex Media Server environment and are found in low end, budget NAS devices.

I'm confused, can you recommend a NAS for my

P

lex

M

edia

S

erver?




Here is what we recommend for those seeking upto 1080p output from their QNAP Plex Media Server


| | | | | | |
| --- | --- | --- | --- | --- | --- |
| | TS-253A-8G | | TS-563-8G | | TS-451+-8G |
| | | | | | |
| | 0.0p | | 0.0p | | £523.00 |
| | | | | | |
| | | | | | |
| --- | --- | --- | --- | --- | --- |
| | TVS-1282 | | TVS-873-8G | | TVS-871-i7-16G |
| | | | | | |
| | £2,153.00 | | 0.0p | | 0.0p |
| | | | | | |
Here is what we recommend for those seeking upto 720p output from their Plex Media Server


| | | | | | |
| --- | --- | --- | --- | --- | --- |
| | TS-451A-2G | | Qnap HS-251+ | | TS-251+ |
| | | | | | |
| | 0.0p | | £279.00 | | £258.00 |
| | | | | | |



Here is what we recommend for those seeking upto 480p / 576p in SD output from their Plex Media Server


| | | | | | | |
| --- | --- | --- | --- | --- | --- | --- |
| | | | | TS-231P | | TS-431P |
| | | | | | | |
| | | | | £163.00 | | £214.00 |
| | | | | | | |
How and where do I sign up for Plex? How much does Plex Cost?
The Plex Application for your NAS, Mac, PC, Android device is free and available in the NAS App store, iTunes and Google Playstore at no additional cost, though the free apps, though serving as an excellent introduction, will soon feel limited and we advise that if you upgrade to the Plex Pass subscription service for vastly improved options and add-ons. To begin setting up your Plex Media Server, you will need to head over to Plex and set up your account (use the below link) so you can have all your movie, TV show, music, and photo collections at your fingertips. Anywhere you go, on the devices you love.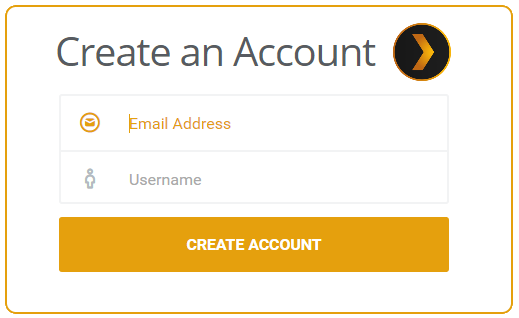 If however you wish to skip straight to the good stuff and set up your Plex Pass Membership immediately so you can get your Plex Media Server at 100%, use the link below to take walk you through setting up your Plex Pass today!



For more information of Plex and Plex Media Servers, take a moment to listen to Robbie at SPANTV explain it a little more...
Synology 2 BAY
comparison
Qnap 2 BAY
comparison