P

lex

M

edia

S

erver and your Synology NAS
What is a Plex Media Server and which Synology NAS do I need?



The digital movie age in NOW. Whether you own gigabytes and terabytes of home movies, big budget blockbusters or boxsets of the latest sitcoms, chances are that a large portion of it are in a digital form. The decline of popularity of optical and film media is a stark contrast to the ever growing preference of this media arriving in .AVI .mp4 and .WMV. However unlike your old DVD's and CDs, space and storage is no longer needed by the square metre! There days with external drives getting smaller, you can store literally thousands of movies and millions of songs on an external Hard Drive that fits in the palm of your hand. But what use is it there? You still need to be able to watch, listen and enjoy it! More over with our increasing thirst for contents anywhere and everywhere in the world, carrying around all that data is both awkward and unsafe. Hence the rise of Network Attached Storage, or NAS.



A network drive that gives you the ability to access your data worldwide and via any PC, Mac, iPad, iPhone, Android smart phone or Smart TV. But is that enough? Popular network streaming giants like Netflix and Amazon Instant have risen to combat this but as a subscription payment service as well as only given you access to their limited library, these options soon seem shallow. No, if you want to access YOUR media collection worldwide, then you need something a little more stable and affordable. Which brings us, of course, to PLEX – the world's number 1 media server client software and today we want to tell you have to choose the right Synology NAS for your Plex Media Server!



P

lex, 1080p Output and Trancoding


Choosing the best Synology NAS for your Plex Media Server (PMS) is actually surprisingly straight forward. Once you have decided to buy a standalone NAS server for your Media to be accessible via Plex, then you really only have 3 concerns.

Your Budget

The Amount of Storage you need

What scale your media is going to be in (eg 720p, 1080p, high bitrate, etc)

Once you have an answer for these, SPAN.COM can help you choose the perfect Synology Plex Media Server for your needs. So let's focus first on Budget. Due to the popularity of NAS and the diverse range of tasks that a NAS can perform, you can pick up some Synology NAS devices for less than £99 without the Hard drives. However do remember than the strength of the hardware inside a NAS is almost always indicated by the price. A Synology NAS (without Hard Drives or VAT) at less than 160-200 pound will rarely be able to handle 1080p media distribution (that require changing video formats between devices etc) are more geared towards Plex Media severs for standard definition media. Once you go into the £250-400 territory you will be looking at PMS for upto 720p and finally most Synology NAS above £400 will handle 1080p, but do check with us at SPAN.COM first – remember you will still need Hard Drives and we recommend WD Red NAS drives, HGST NAS Drives and Seagate Ironwolf NAS drives.






Next is storage. You will need to consider just how much space you need for your existing media, as well as extra space so you have time to expand later. We at SPAN.COM recommend a minimum of 4TB (terabytes) of storage, but in reality urge you toward 8-12TB if you want a Plex NAS solution that will see you are fine for a few years. Regarding your media formats, we need to discuss transcoding. If all you want to do is access your media at home on your local network, you will mostly be ok with simple DLNA (Digital Living Network Alliance) connectivity. However most users find DLNA media streaming very limited and with little or no external access to your media without extra plug-ins or 3rd party apps, you will find that a Plex Media Server on your NAS will provide excellent access to your data both inside and outside the home. That said, there are many, many different file types out there and some devices will not play the formats of others (such as .mkv .mp4a or .MTS) and in order for the destination device to play the file, it will need to be re-encoded (or Transcoded) into a format that the device can play (such as .avi .wmv or .mp3). The NAS will perform this task within the Plex Application, but this can require mid to high end hardware once you wish to transcode 720p and 1080p. So when thinking about the right Synology NAS for your Synology Plex Media Server NAS, make sure you select one with the right hardware to play the level of media you want.

How to choose the right NAS for a

P

lex

M

edia

S

erver - Which CPU?





So now you know about Plex Media Server and Transcoding. Now the most important bit… the Hardware. Just because a Synology NAS is expensive, doesn't mean it is suitable for your perfect, 1080p Plex Synology NAS server. A number of factors effect a Network Attached Storage unit's ability to comfortably run a Plex Server, from Memory and Manufacturer to software and Plugins. However the most important factory of all is the CPU. The processor of the NAS device is important because within its coding, it will have its own strength and weaknesses in the field of transcoding.


Typically NAS units use one of three kinds of CPU.

An x86 Processor – A high end chip that (if more than 2.0Ghz in frequency and dual/quad cores) will be able to handle transcoding with relative ease across all your Plex enabled devices all the way upto 1080p High Definition and is even popping up in 4K UHD Devices. These are typically found in the majority of QNAP and higher end Synology devices.

An ARM Processor – These are less proficient than the x86 chip and will struggle transcoding at 1080p and may even have difficulty at 720p High Definition. These are typically found in home and small business units (Synology 2 BAY units, as well as WD My Cloud and Seagate NAS). However they are still a very prominent CPU and an excellent NAS processor in general.

A PPC (Power PC) Processor – Very much the lower end of the spectrum. These Processors are not particularly capable of any kind of real-time transcoding and will struggle to give you the optimal output via your Plex Media Server to your Network Enabled Device. We generally do not recommend them for in a Plex Media Server environment and are found in low end, budget NAS devices.

I'm confused, can you recommend a NAS for my

P

lex

M

edia

S

erver?



Here is what we recommend for those seeking 4K Transcoding from their Plex Media Server


| | | | | | |
| --- | --- | --- | --- | --- | --- |
| | Synology DS3617xs | | | | TVS-1282 |
| | | | | | |
| | £1,882.00 | | | | £2,325.00 |
| | | | | | |
| | | | | | |
| --- | --- | --- | --- | --- | --- |
| | TVS-1282T3 | | TS-877 | | TVS-882ST3 |
| | | | | | |
| | £2,820.00 | | £1,829.00 | | 0.0p |
| | | | | | |
4K TRANSCODING TESTS



FAILED 4K PLEX TESTS


Here is what we recommend for those seeking upto 1080p output from their Synology Plex Media Server


| | | | | | |
| --- | --- | --- | --- | --- | --- |
| | DS918+ 8GB NAS | | DS718+ NAS | | DS1517+ NAS |
| | | | | | |
| | £409.00 | | £342.00 | | 0.0p |
| | | | | | |
Here is what we recommend for those seeking upto 720p output from their Synology Plex Media Server


| | | | | | |
| --- | --- | --- | --- | --- | --- |
| | DS218+ NAS | | | | |
| | | | | | |
| | £256.00 | | | | |
| | | | | | |



How and where do I sign up for Plex? How much does Plex Cost?
The Plex Application for your NAS, Mac, PC, Android device is free and available in the NAS App store, iTunes and Google Playstore at no additional cost. Though the free apps, serving as an excellent introduction, will soon feel limited and we advise that if you upgrade to the Plex Pass subscription service for vastly improved options and add-ons. To begin setting up your Plex Media Server, you will need to head over to Plex and set up your account (use the below link) so you can have all your movie, TV show, music, and photo collections at your fingertips. Anywhere you go, on the devices you love.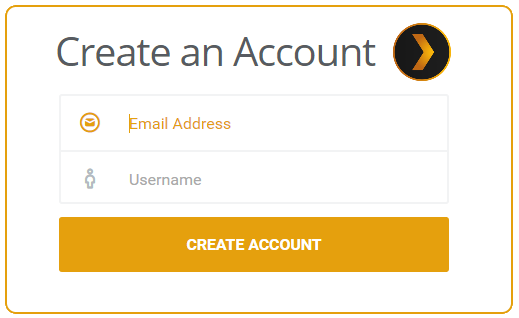 If however you wish to skip straight to the good stuff and set up your Plex Pass Membership immediately so you can get your Plex Media Server at 100%, use the link below to take walk you through setting up your Plex Pass today!




For more information of Plex and Plex Media Servers, take a moment to listen to Robbie at SPANTV explain it a little more...
Synology 2 BAY
comparison
Qnap 2 BAY
comparison